Racoter
Bordeaux term synonymous with complanter : to replace the missing parts.
Vine stocks are like humans, they have a limited lifespan.
Their end can be accidental (for example, uprooting with a mechanical weeding tool) or linked to various diseases (esca, eutypiosis, bois noir, golden flavescence…).
If the winegrower wishes to keep his plot over a long period of time, he must regularly pull up and remove the dead vines (to avoid the spread of diseases) and replace them.
The complantation is a tedious and expensive operation which requires many operations:
Counting the missing plants, ordering the plants a year in advance from the nursery gardener, uprooting and removing the dead vines, stirring up the soil, removing the remaining roots, making the hole, putting in compost, putting in place the young vine plant, the stake, the protection, attaching the stake to the supporting wire, watering…
These young plants, subject to competition from the old ones, will take several years to develop and produce.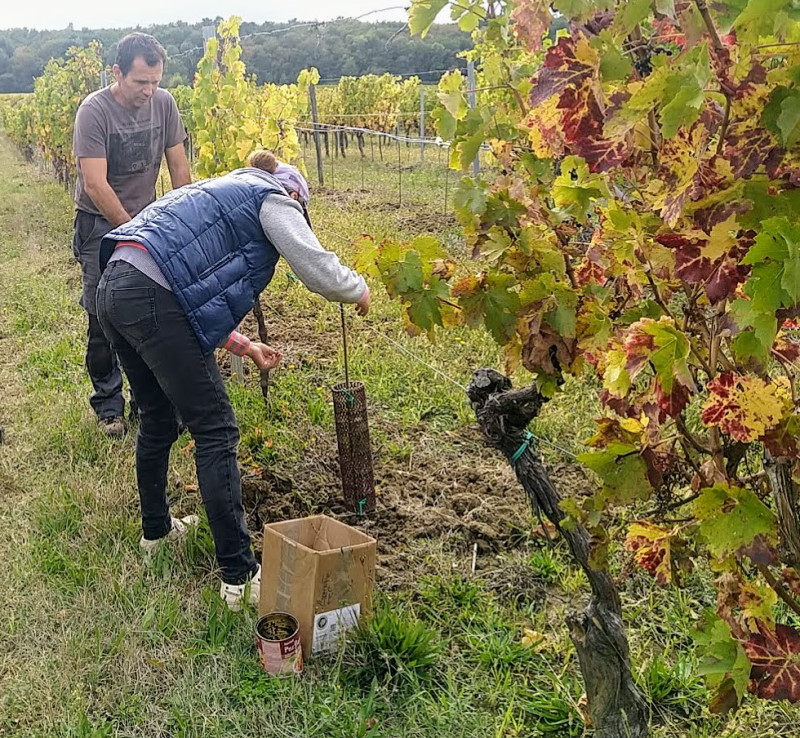 Ana sets up the stake, the protection and the young vine plant.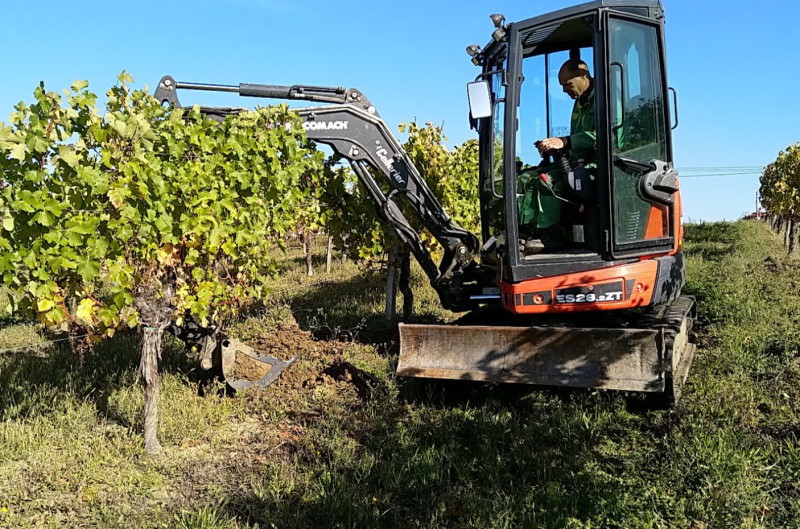 Our neighbor Lionel, a winegrower, pulls up the roots of the dead vine and loosens the soil with his mini-excavator.