Vine run-off
In spring, if the weather conditions are unfavorable during flowering, the flowers abort without giving seeds: this is the coulure of the vine.
See also millerandage.
The Merlot grape variety is particularly sensitive to coulure, which can cause severe harvest losses.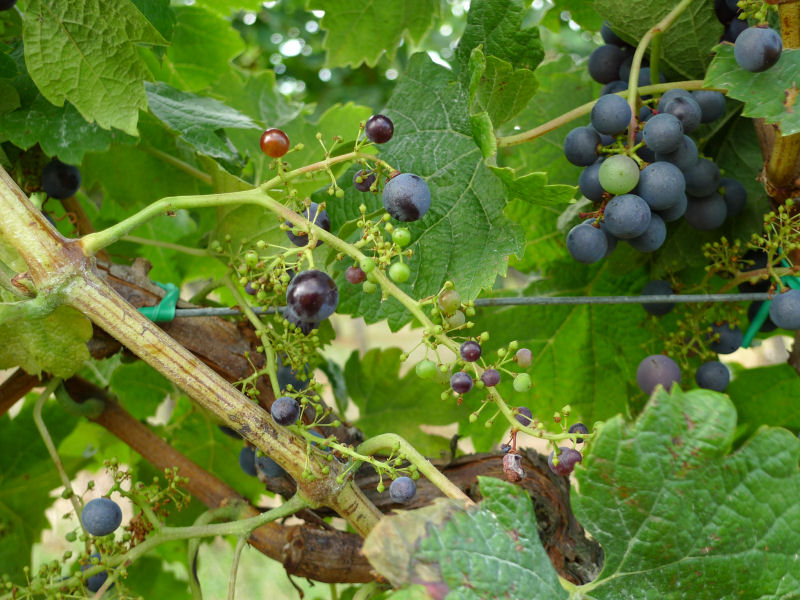 This bunch of merlot was strongly affected by the coulure of the vine.
Only a few seeds developed.
Photo taken on August 17, 2010, 4 to 5 weeks before the harvest.